It's Simple.
We know there needs to be a seamless relationship between cabinetry, furniture, and millwork. The skillful blending of design, functionality, and beauty to create something with great meaning. Within this, life shaping truths formed that guide our work.
There is no work that needs to be done that is unimportant. We ensure the highest level of quality in every custom build. Each piece hand-crafted with care and attention to the smallest of details.
Located in Nevada County, California we have settled into a 6000 sq ft location allowing us the ability to keep up with the current and forecasted demand.
As we continue to expand, we have been able to care for the needs of other local contractors, providing a quality product fitting "their" client's needs. The ability to offer in-house product finishing has allowed the opportunity to service the home remodeling market of kitchen and baths. Being able to install a finished product without major impact to the clients occupation of residence during construction has been invaluable.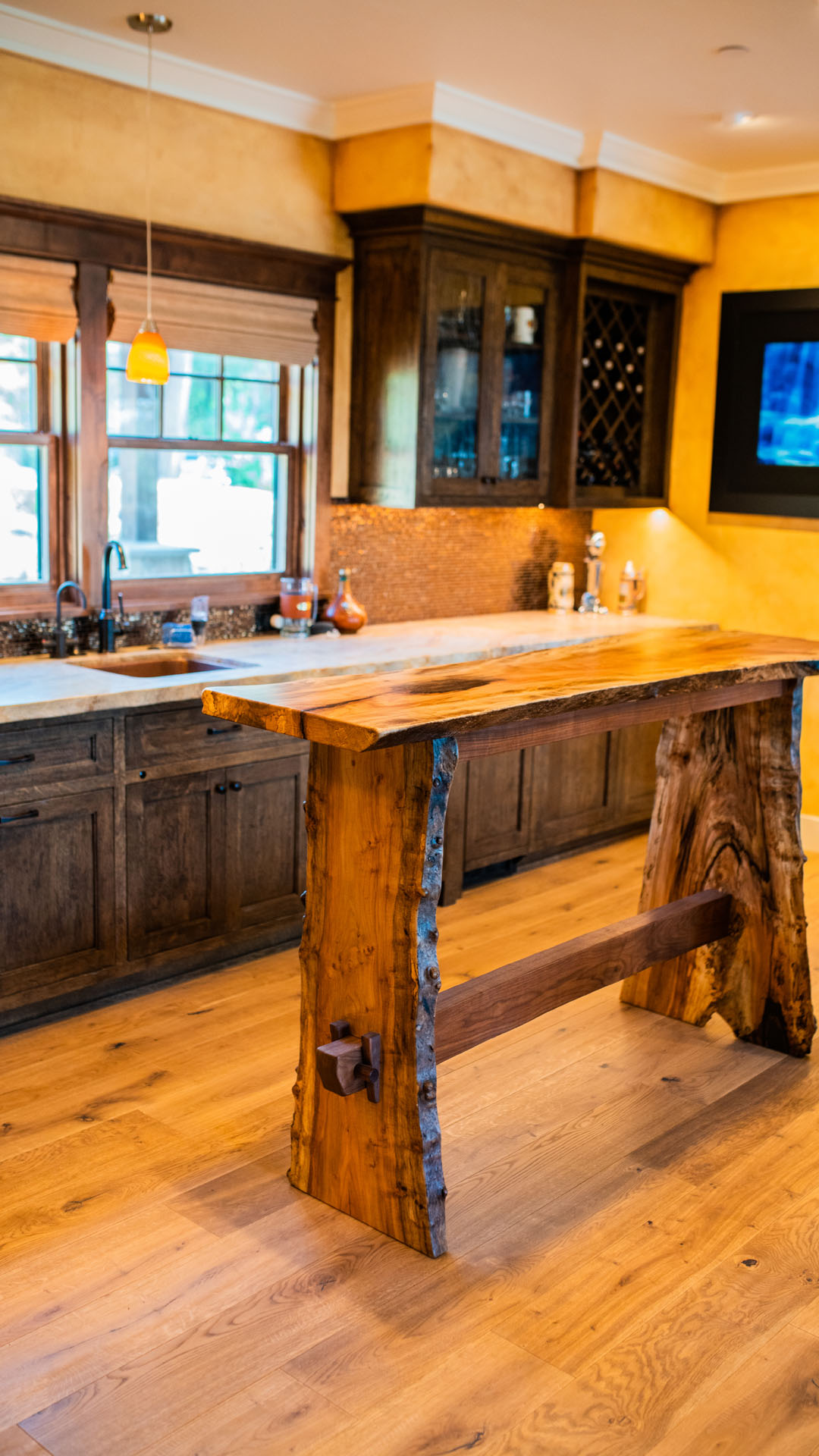 format_quote
I selected The Last Nail after interviewing several other shops. I found Jessie Larkins to be very helpful and understanding of my project. He showed me the shop, its equipment and capabilities, and reviewed my plans with cost estimates. Over the course of the project he coordinated closely with my contractor, Tru-Line Builders, and spent extra time with me working out design details using his CAD program. He met deadlines even when they required overtime. The quality of his craftsmanship was exemplary. Installations were meticulous and without any problems. I highly recommend The Last Nail for premium quality cabinet work.
Gardiner McCauley
Nevada County, California